Why choose ezyVet Veterinary Software?
The Problem
Running a veterinary clinic is hard and years of unintuitive, unintegrated, and just plain boring vet software hasn't made life any easier for the owners and staff. Lost papers, missed appointments, manual calculations, incorrect orders. It costs vets time, it costs businesses money, and it makes your practice worse, not better.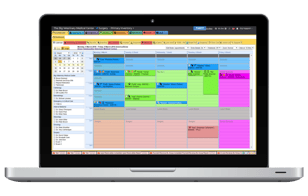 The Solution
Cloud Based Veterinary Software That's Easy To Use
That's why ezyVet was created in consultation with some of the world's leading vets, to create the smartest, most mobile, all-in-one Veterinary Practice Management software ever. With a focus on beautiful design, intuitive usage and automated everything, ezyVet will change the way your clinic runs!